KINETIC s.r.o. is a Czech family company whose tradition goes back to 1993. Nowadays the company seat is located in Drzovice near Prostějov and our business activities have two main pillars – serial textile custom manufacturing and wholesale of technical textiles and components for the production using these textiles.
Our priority in all our business activities is quality, speedy delivery and customer satisfaction altogether with reasonable price. Thanks to that we are a renowned company not only in our region, but also in the whole country as well as abroad.
We sew well and we enjoy it
The first pillar of our business is a serial textile custom manfacturing, involving mainly sports and travel bags, hip bags, wallets, covers for anything from work, sports and other equipment (see our production portfolio). 90% of our products are custom made for our customers. Besides that, we have a series of our own products that we sell under our trademark Kinetic.
The entire production takes place in our workshop where we have our own modelling department, complete technical equipment including a modern cutter for cutting parts, and an experienced team of workers and other qualified personel. Thanks to these we are able to be very flexible and can guarantee first-class quality.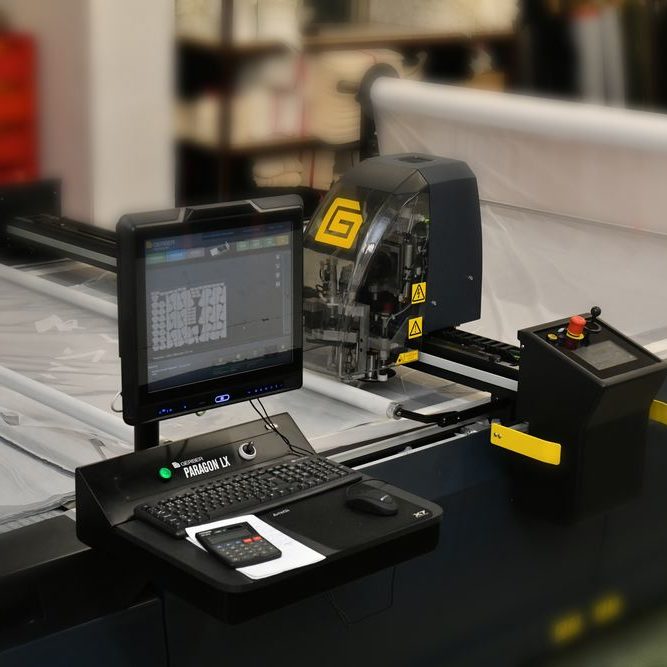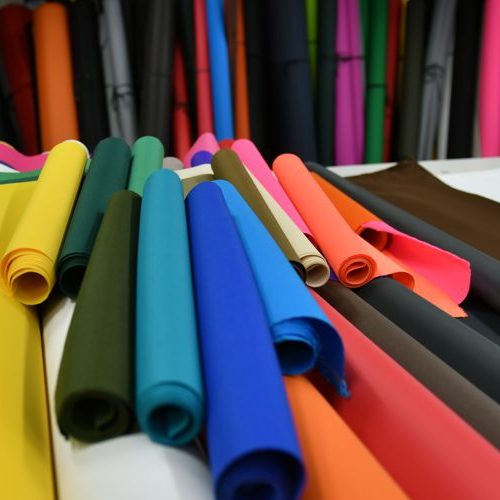 We bet our lives for our material…
he second pillar of our activities is import and wholesale of technical textiles. These are textiles from 100% polyester and 100% polyamide (nylon) with the grammage of 70 to 490 g/m2, but we also sell for example Neopren. Our materials are treated with various kinds of coatings and impregnation (PVC layer, polyurethane etc.), which improve their use characteristics and appearance. All the materials are strong and waterproof and most of them have water resistant coating (W/R). In our portfolio there are also inflammable textiles, textiles suitable for welding and sublimation print.
We store more than 50 kinds and colour types of technical textiles in total length of 100 km and hundreds of small components for production. On our customer´s demand we can provide other materials with the required characteristics, size and patterns or colours.
We are an experienced and strong partner
Founding the company and starting custom manufacturing
Production extension by adding the wholesale of technical textiles
Moving the company to our own premises, extending the production by a second workshop
Transition to pure PVC in Kortexin
Purchase of a cutter and widening of our services by adding cutting services and textile materials handling
Our happy customers
We have sewn for sub suppliers of famous brands
Coca-Cola ★ Mercedes ★ Astrid ★ BMW ★ Stihl ★ Hartmann ★ Penny Market ★ OMV ★ DPD ★and many more...
Contact us today
And let us sew everything you need in our workshop in good quality, fast, and at a reasonable price.
Demand our products or services